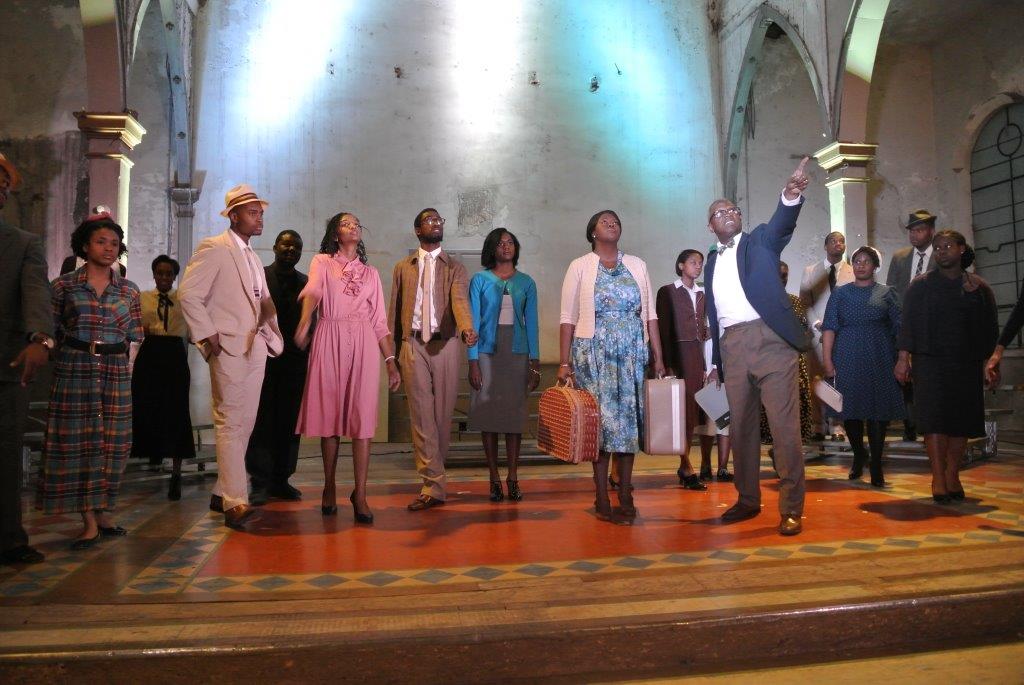 Freedom Ride
Freedom Ride is a new opera that explores and celebrates the Freedom Riders, hundreds of brave young volunteers who risked their lives to desegregate interstate travel in 1961. After several showcase and workshop productions in New Orleans, we are looking forward to a full premiere of the completed opera in February 2020 with Chicago Opera Theater, directed by Tazewell Thompson and conducted by Lidiya Yankovskaya.
https://www.chicagooperatheater.org/current-season/freedomride/
In 1961, after the two original buses of Freedom Riders from Washington to New Orleans were bombed and attacked, and after a large number of student activists were imprisoned in the infamous Mississippi State Penitentiary in Parchman, hundreds of volunteers from all over the United States traveled to the south to keep the movement alive. With Freedom Ride, I wanted to explore and celebrate these volunteers, who spanned all ages, races, and backgrounds. Specifically, I wanted to look at the actual decision to join the movement, to "get on the bus." How does a person who knows that they could be beaten and killed, and if they are lucky enough to survive they will be incarcerated in a maximum-security prison, muster up the courage and personal resolve to make that sacrifice?
The opera focuses on Sylvie Davenport, a fictional African-American student from New Orleans, but her struggle is representative of all of the men and women who participated in the Freedom Rides, and ultimately all of the men and women who participated in the Civil Rights Movement at tremendous peril to themselves and their families. I chose early on not to pit these people against a physical, external enemy. There are no police who sing in the opera, no prejudiced politicians, no dangerous white supremacists. The drama in Freedom Ride comes from the conflicts between the individual Freedom Riders, and from what William Faulkner, perhaps the greatest chronicler of the South and its race relations, famously described as "the problems of the human heart in conflict with itself."
Although it will be scored for a traditional opera orchestra, the music draws from the well of Louisiana music, including blues, gospel, and the a cappella African-American spiritual tradition. The choral singing, both rehearsed and improvised, of the Freedom Riders played a large role in their activities and in the success of their protests, and I have sought to make the chorus of students and volunteers the centerpiece of Freedom Ride. The text is simple, direct, and colloquial, with occasional touches of Baptist church rhetoric. The focus on students also underscores my hope that the opera will ultimately serve in some sort of educational capacity. At its heart is a message that should resonate with not only young people but people of all ages: if you can find the strength inside of you, you do indeed have the power to change the world.
For more information about Freedom Ride, including news, photographs, videos, and a blog, please visit www.freedomrideopera.com.
(Photo credit: Hillary Strobel. Director John Ware tells the cast that "hope is out there.")